Tips for Boosting Student Engagement during Intro
What do you do to win over your students at the very beginning during the hello and introduction phase? We picked ten of the most popular answers by our veteran teachers - without further ado, let's check out what they typically do!


Tips for Boosting Student Engagement during Intro: Top 10 Answer

s by Qkids Teachers
No. 1

Teacher Toccoa
"Walls" come down and cameras unblocked when children hear sincerity and genuine interest in their lives. And yes. Cats help too😂👍🏼
No. 2

Teacher Joy
I choose a question based on age level. If younger, I point to colors on my wall & ask What's your favorite color? Then I give them a sticker in their favorite color. For the older ones, I usually put stickers on the screen of animals and ask individually - Do you have a pet or What's your favorite animal? Other questions - What do you like to do in the summer? What's your favorite food or fruit? If all boys - Do you like basketball or soccer? Also depends on how much time I have!
No. 3 Teacher Kristin
For the upper-level students- If they don't open up right away with information about themselves (what they like to do, etc.) I will ask questions based on their pictures. For example, if it's a picture of them playing a sport or traveling somewhere I will ask about those experiences. They usually seem surprised that I knew that about them- as most don't even know what picture is there for them/remember it. It's a good way to get them to engage about something they enjoy.
No. 4

T

eacher Cathy
Like several of the others, it depends on age. For younger ones, I ask favorite color and give a sticker of the color. If still time, I will put stickers up, usually animals, for them to name.
I ask older students what city they live in, something fun they did that day, what class is their favorite/least favorite, siblings? Whatever I can think of. I made conversation with a boy this morning for about 4 minutes because no one else had shown up—he was a lot of fun to talk to!
No. 5

Teacher Melissa
"Do you want to see a tiger?" 🐅 🐯
No. 6

Teacher Angela
I bring a photo of my dog and my kids' Lego creations. I also have a Pokémon stuffed animal that really gets the conversation going, lol!
I forgot to mention that I had a student last week that had a dog that looked exactly like mine, lol! We had a good laugh. He brought his dog on stage for everyone to see! 🐾🐶
No. 7

Teacher Jessica
I ask what they like to eat. Hold up different foods. Do thumbs up or down.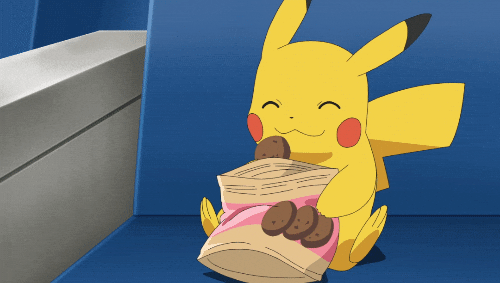 No. 8

Teacher Alex
I draw animals and have them guess what it is, always a crowd-pleaser.
No. 9 Teacher Michele
I always ask what they like to do for fun! Then ask them to elaborate or show me depending on what it is😍
No. 10

Teacher Lynda
- smile
- take your time
- be sincere
- smile
- listen
- bring enthusiasm
- add stickers
- smile 😊💎
Shaping the future of E-learning together! Helping Qkids family grow in your own way!

Love,
Qkids Family

Find us on:
Facebook | LinkedIn | YouTube | Twitter | Instagram