6 Tips for a Challenging Student
Hi! I am Teacher Marissa. I work for Qkids part-time and am also a professional actress. I have been with Qkids for almost a year now, and I love teaching online and the flexibility it gives me. I am a night owl, so I love teaching at night!
6 Tips for a Challenging Student
START STRONG
Establish a friendly and approachable attitude at the beginning of class so every student feels comfortable. Smile and make sure each student is heard and seen.
ADJUST SOUND
If it is not a specific student's turn and they are talking to someone else at their house or making noise, you can turn down their sound. If they are answering the question for another student, you can say, "It is X's turn, you'll be next!"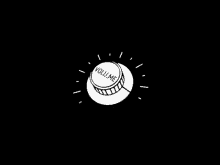 ACKNOWLEDGE OFF-TOPIC COMMENTS AND MOVE ON
Sometimes students really want to show you something in their house or tell a story. Usually, I acknowledge it quickly, and move on so I don't waste too much class time. If it's a long story, I say they can tell me the rest at the end of class.
IF THEY DO NOT PARTICIPATE...
If a student does not want to participate or is not at their tablet, I usually wave to them and say hello? X? Are you there? Most of the time they are silent, it is because they do not know the answer. First, I type out the answer, then read it to them, and try to have them repeat it back to me a few words at a time.
FIND WHAT THEY ARE INTERESTED IN
Sometimes, a student who hasn't been participating gets excited at a certain activity or game. If they seem really into a specific activity, spend extra time on that slide or say, "we can play this game again if we have time in the end!" so they are motivated to get through the next slides.
GIVE ALL THE STUDENTS A CHANCE TO SPEAK
Make sure not to spend too much time on one student. If one student is doing most of the talking, make sure to go out of your way to engage the other students as well. You want all of the students to have the chance to learn!
Ready to join in on the fun? Use my link to apply!
https://teacher.qkids.com/ref?code=DUAYGX
(Referral code: DUAYGX)